Christmas is a time for family, friends, fun, and of course FOOD! If you're looking for some amazing appetizers to serve up at your Christmas party this year, look no further! I've gathered 25 of the best recipes out there. From festive favorites like Cheese Ball to wintry eats like cranberries meatballs and pinwheels, I got you covered! So get cooking and wow your guests with these delicious Christmas appetizers!
This Christmas Tree Cheeseball just might be the most festive and delicious holiday appetizer recipe!
Making a Christmas Charcuterie Wreath is an easy and fun holiday appetizer idea. Antipasto skewers arranged into a festive wreath shape then decorated with rosemary will be a show stopping dish for all of your parties and feasts.
Super tasty and crunchy, we can prepare them according to our mood or with what we have on hand.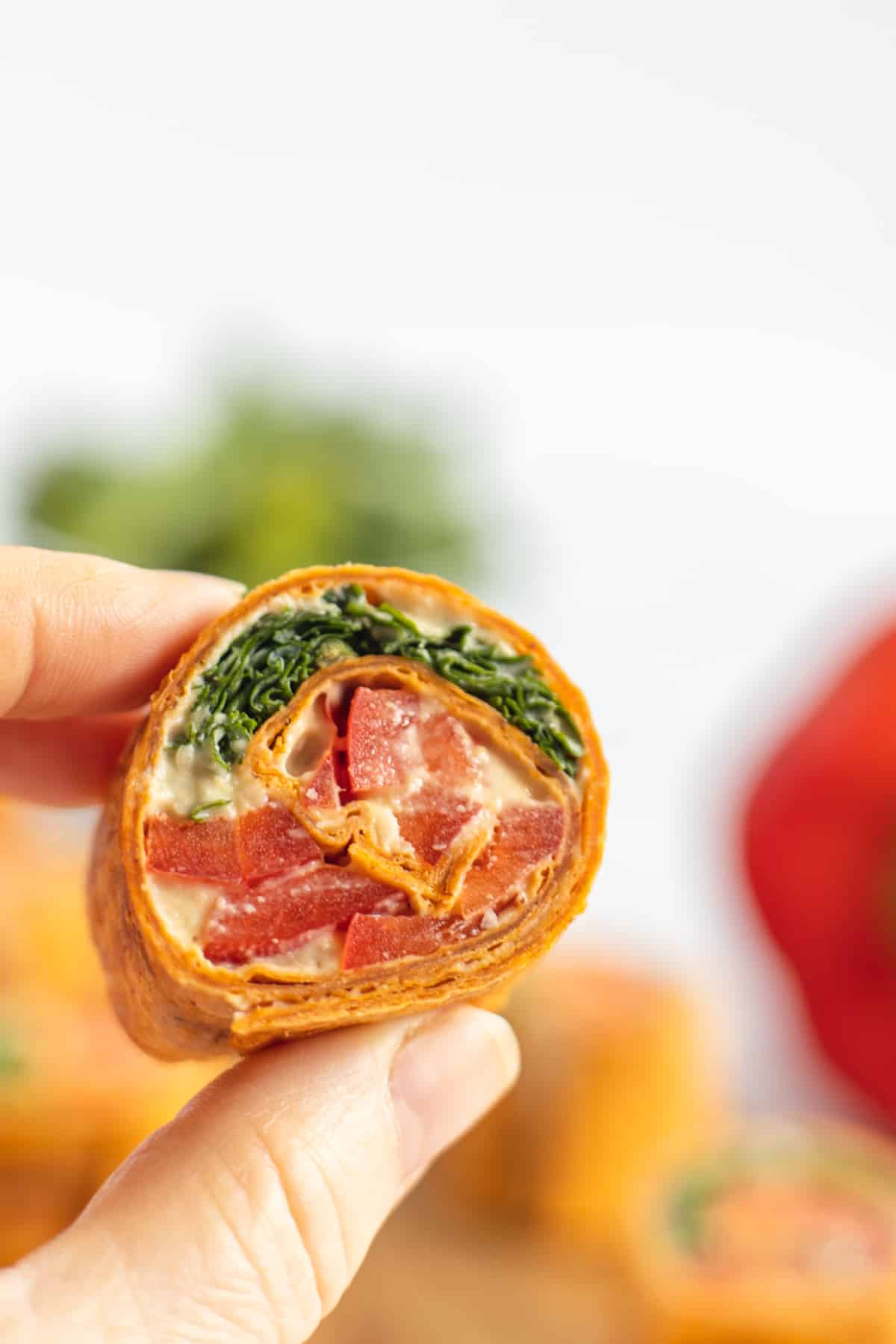 These merry little Christmas deviled eggs are so cute, so festive and incredibly tasty! All you need are a few pink peppercorns and a few parsley leaves to make these jolly appetizers.
Everyone knows the traditional Christmas log that we serve for dessert, it's super pretty and festive. That's why I took this idea as inspiration to create a Cheesy Log Appetizer that can be served as an aperitif or in a buffet with bread or crackers.
A lovingly shaped these Cheese-Filled Pull-Apart Rolls into a Christmas tree to create the ultimate holiday appetizer. Serve with a bowl of marinara sauce for a grand, festive treat!
Your guests will believe that you have spent hours in the kitchen when this Arugula Pesto Sun-dried Tomato Christmas Wreath is ready in 1 hour.
This recipe for Mexican shrimp bites is seared shrimp and guacamole layered onto individual potato chips. A super easy appetizer that's perfect for entertaining!
Lupini (or Lupin) beans are part of the legume family, and are usually pickled and served as a snack food in the Mediterranean. They are especially popular in Egypt, and can even be found in the tombs of Egyptian Pharaohs.
If you are looking for cute Christmas appetizers, I have the perfect idea for you! These adorable little Christmas Tree Appetizers are perfect for holiday parties or get togethers. They are simple to make, use common ingredients and their cute presentation cannot be beat!
So quick to make, but this Easy Christmas Appetizer "Hummus Wreath" is guaranteed to impress everyone at your holiday party! Even better? It can be made completely ahead – total bonus during the busy holiday season!
This simple Maple Syrup and Rosemary Roasted cashews recipe call for pure maple syrup for a natural taste, as well as fresh rosemary and ground cinnamon for a holiday taste.
Cranberry Brie Bites are an easy three-ingredient appetizer that are perfect for holiday parties.
Serve it with a good portion of raw vegetables or crackers! This sundried tomato hummus is also delicious, spread on a toasted bagel with arugula on top.
This Candy Cane Caprese Board is a fun and delicious appetizer board for holiday entertaining.
Cheeseburger Tots are tater tot bites filled with cheeseburger and topped with a special sauce.
This Hummus bites recipe is a delicious and healthy snack or appetizer.  Simple and quick to make. I often serve it to my guest and I must admit it's always a hit!
Caramelized onion bites with sautéed crimini mushrooms, balsamic caramelized onions, and applewood smoked gruyere cheese. The perfect little appetizers! They're made with puff pastry and take no time at all to whip up! These are the perfect appetizers to serve your guests this holiday season.
This recipe Guacamole recipe comes from my friend Suyapa.  We often have dinner with friends and everyone brings a dish. For Suyapa it's never complicated the demand is always the same …. is delicious guacamole !!
fresh bruschetta recipe combining sun-ripened tomatoes, sweet basil, and garlic all served on toasted baguette slices with a drizzle of balsamic glaze.
These Pomegranate Goat Cheese Bites with Honey and Thyme are an easy party appetizer that is sure to impress your guests!
This fun and festive cranberry jalapeño dip is sweet, spicy and so flavorful! It is super easy to make and only takes 5 minutes from start to finish
This is the perfect Holiday Small Bite Party Appetizer. Fun, festive Christmas Tree Mini Pizzas are a great holiday tradition to start. They use a puff pastry crust and are ready in 30 minutes these mini pizzas are definitely crowd-pleasers!
Pico de gallo is a popular salsa in Mexican cuisine, such as tacos, nachos or quesadillas. This salsa is excellent for all dishes because it is less liquid than other salsas, while having the same flavor. Like most other salsas, it is made with tomatoes and other daring ingredients.
These delicious bite-sized Stuffed Mushrooms are the perfect appetizer for any party! This classic recipe is easy to make and always a crowd pleaser. I bet you can't eat just on