It's official the cold wheater has arrived, and that means cozy sweaters, blankets, fires in the fireplace, and comfort soups! Here is a roundup of some of my favorite comfort soup recipes to help keep you warm all season long. Whether you're looking for a hearty beef and vegetable soup, a creamy potato soup, or something a little lighter like a chicken noodle soup, I've got you covered. So grab your favorite mug and get ready to indulge in some delicious comfort food!
This Vegetables and Zoodles Soup is nutritious, and delicious and can be adapted with the vegetables you have in your fridge.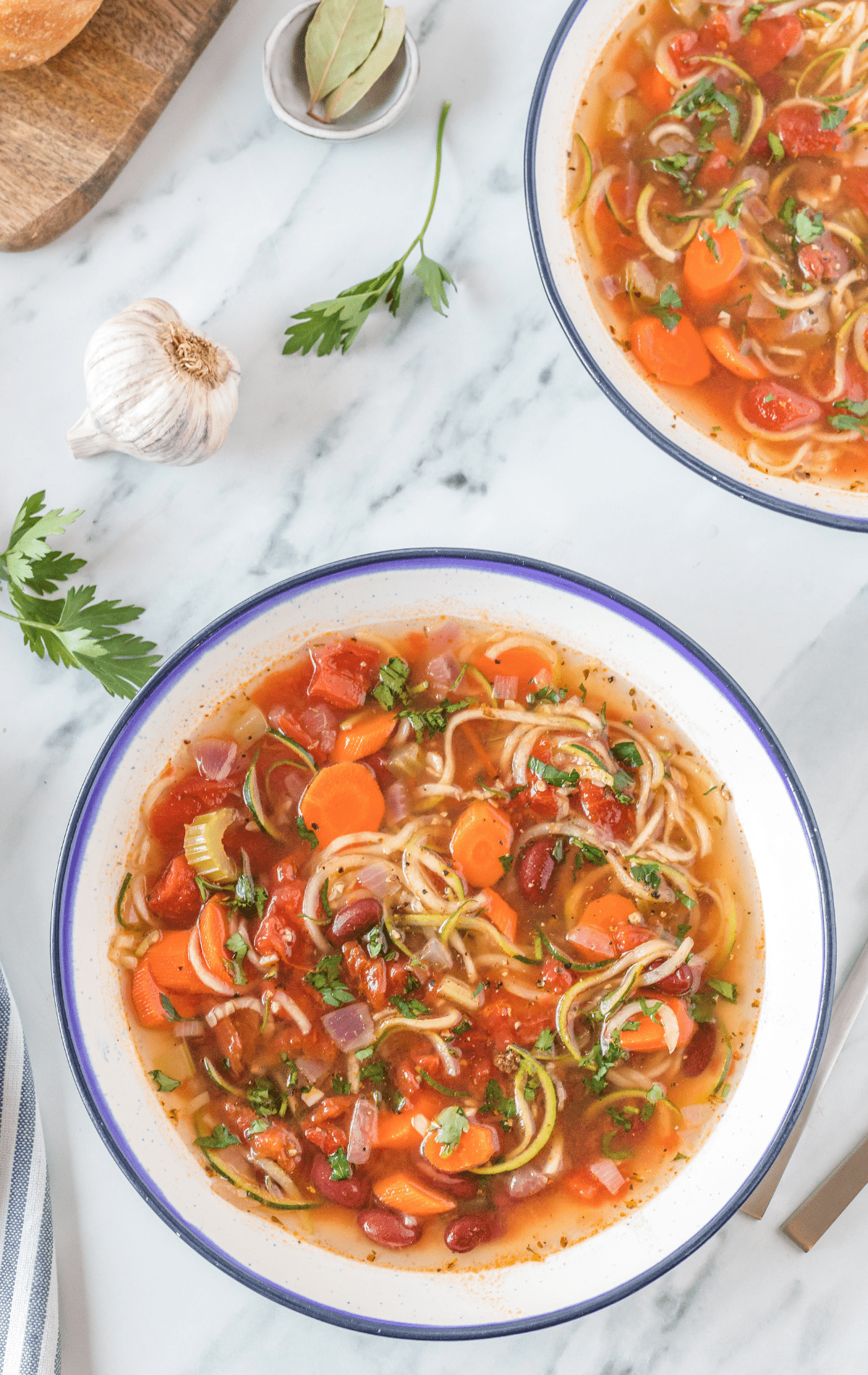 This Squash and Pears Soup is definitely one of my favorites. It's tasty, velvety and has a flavor that's out of the ordinary.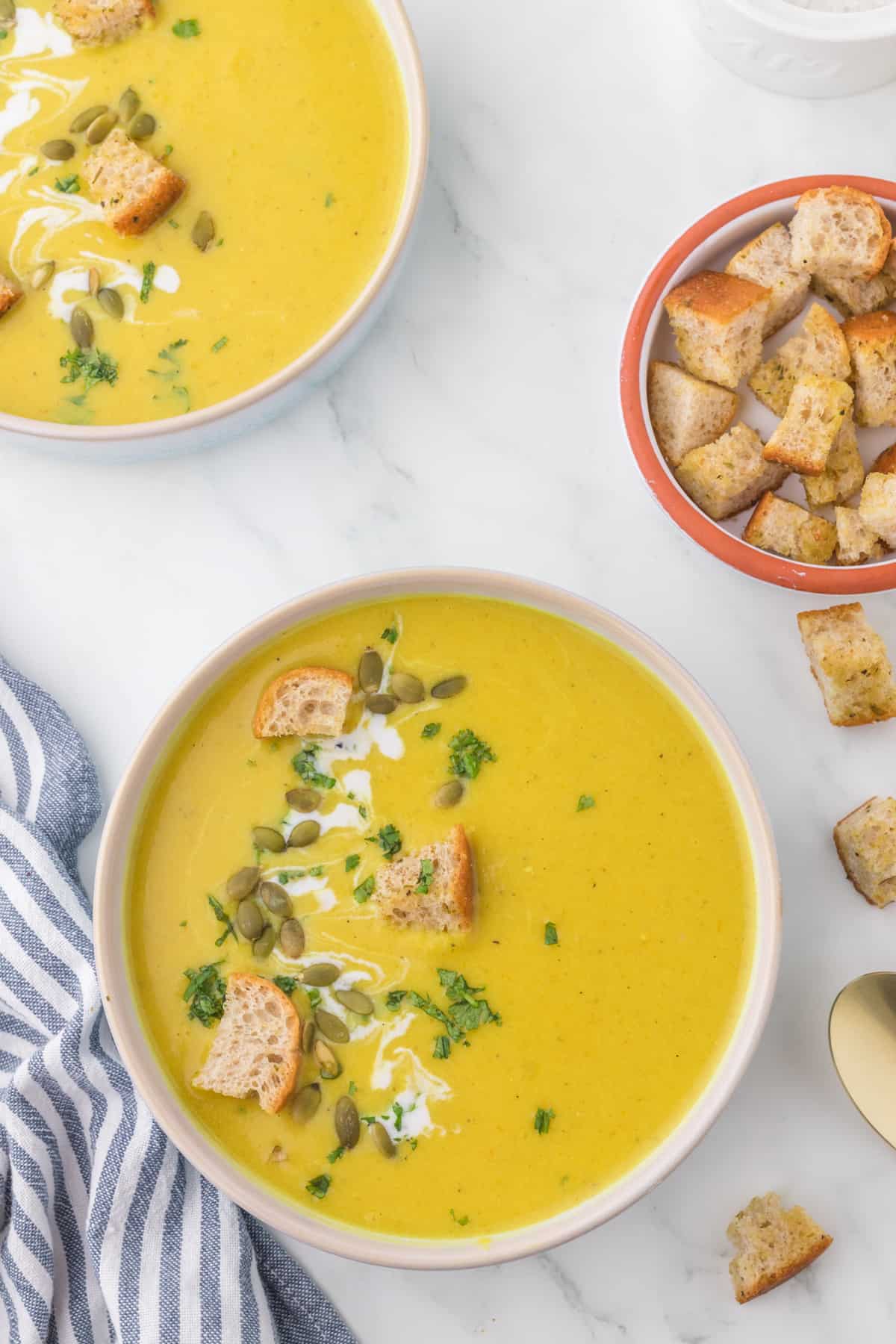 There's nothing like a big pot of homemade soup to make you feel warm and cozy on a cold winter day. This Dutch oven chicken noodle soup is the perfect comfort food! It's quick and easy to make, and your family will love it. So grab your Dutch oven and let's get cooking!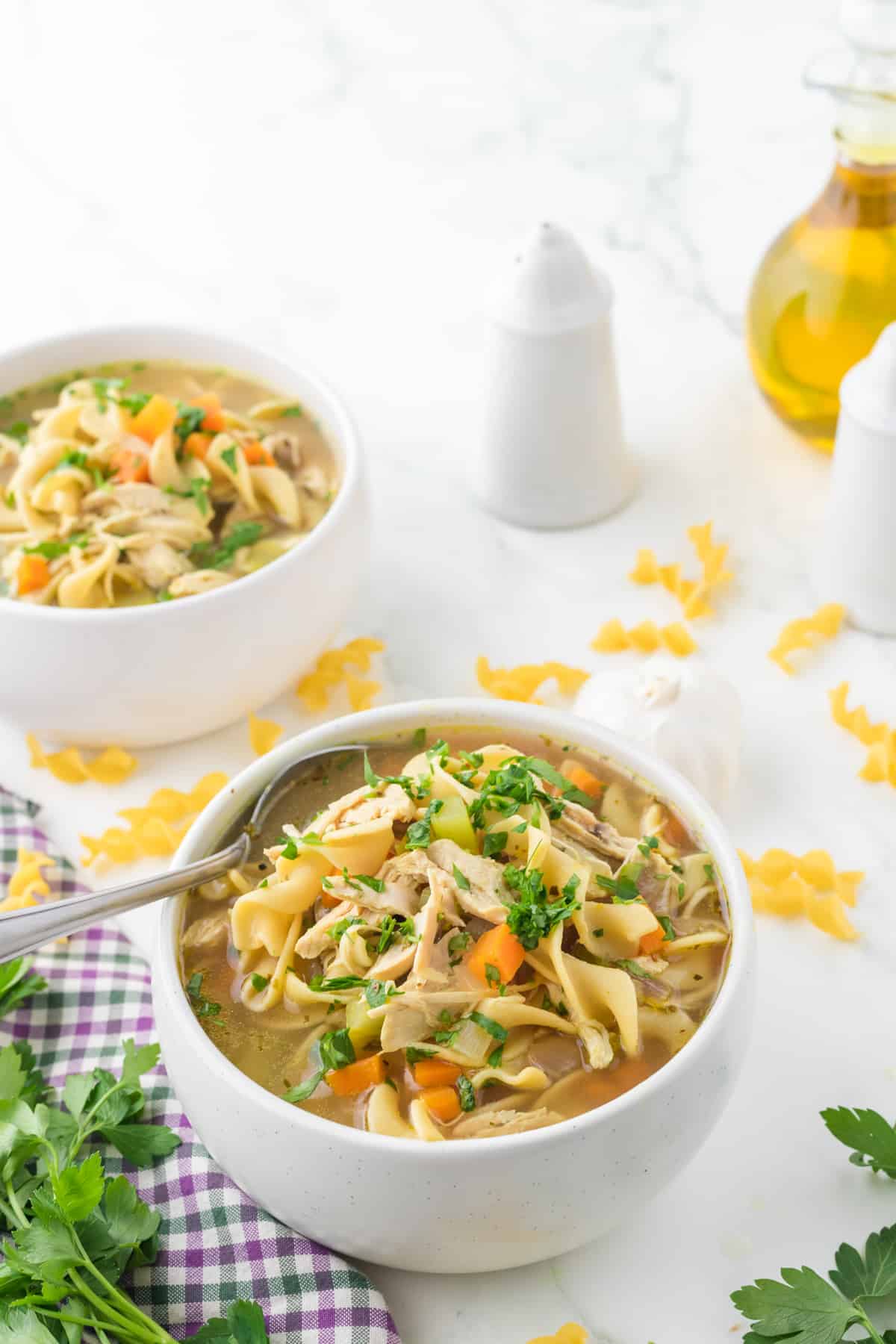 This soup recipe is one of the easiest and tastiest soups ever. It's quite simple to make; all you have to do is to dump all the ingredients in a pot and wait for the magic to happen. In just 30 minutes, you will have the most scrumptious and satisfying soup ready.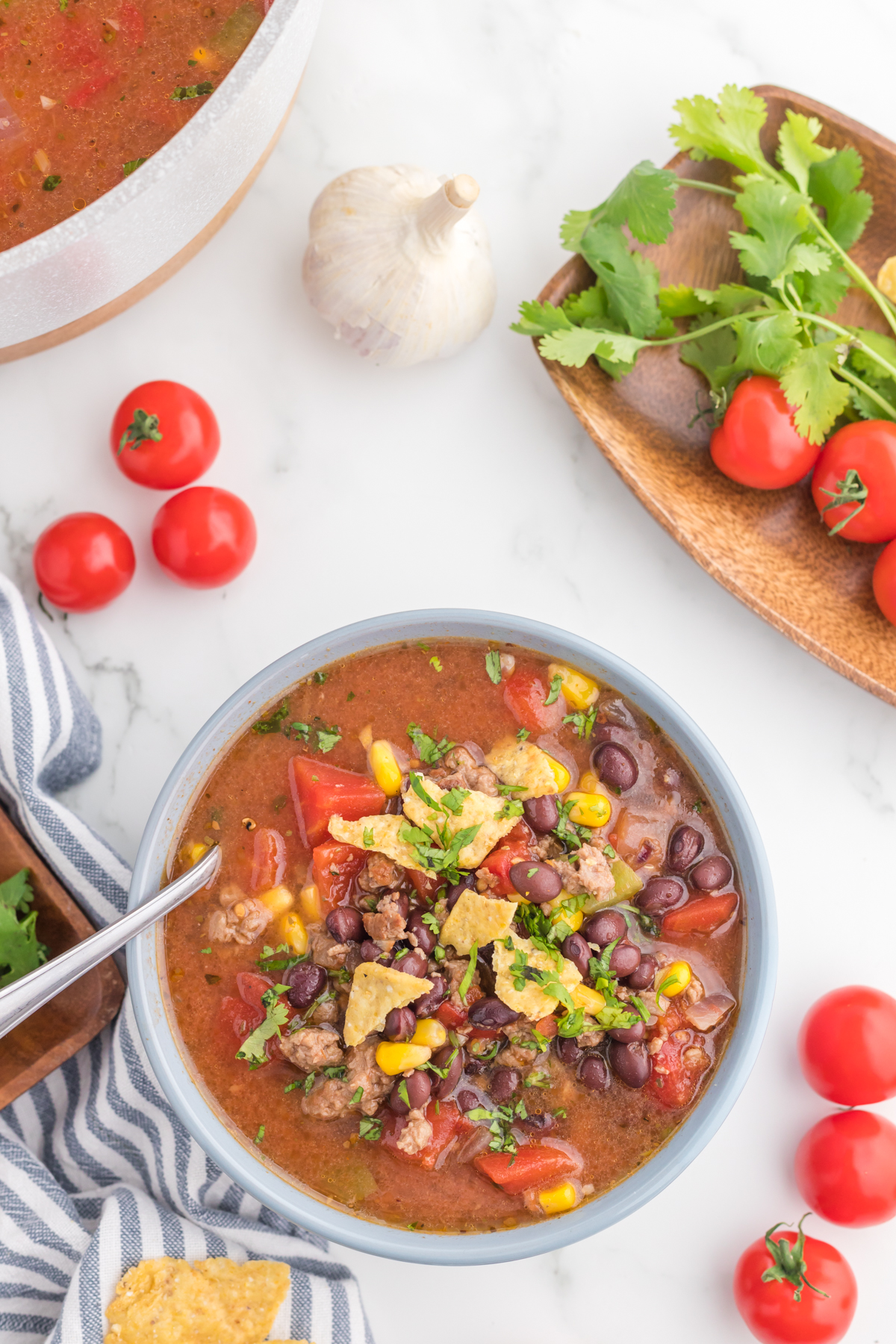 You will not believe how cheesy and yummy this Healthy Broccoli Cheddar Soup is, it's sure to please everyone's. It's thick, cheesy, creamy, and rich; but it is in fact very nutrition-packed and good for you.
Loaded with nutritious veggies, tender beef and plump barley, it's a complete meal in a bowl!
This Easy Cream of Mushroom only takes 30 minutes to prep and to make, and with little steps to follow, you'll be a pro in no time.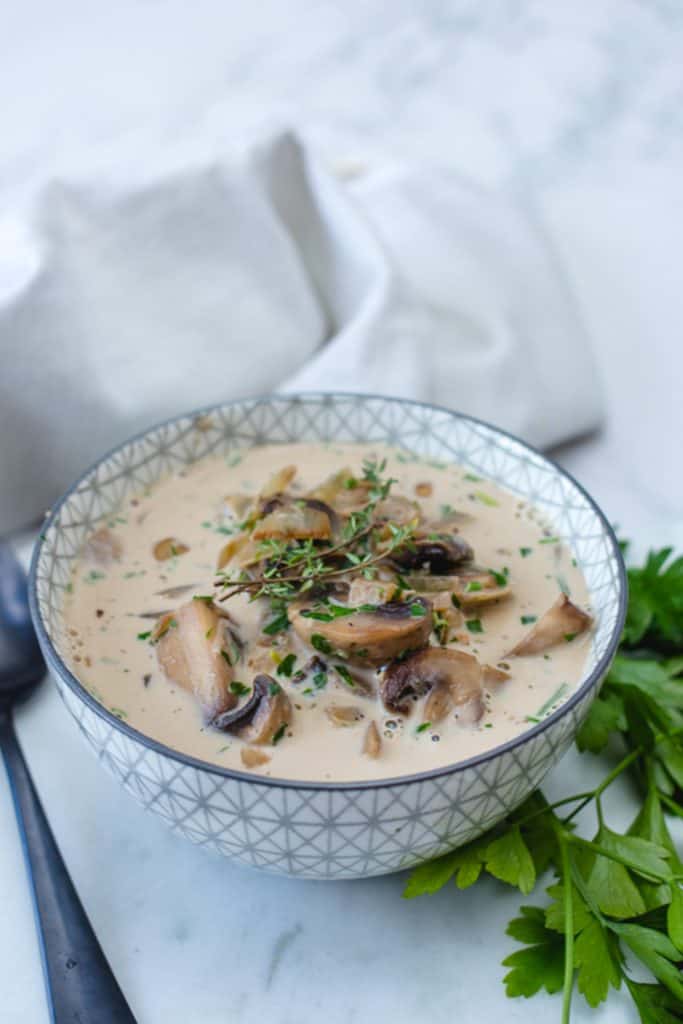 An easy and delicious creamy potato soup recipe that can be made in just one pot! Loaded with bacon and creamy potato goodness, this is a favorite comfort food in my household.
I love asparagus in spring when they are in season I can eat them almost every day. I'm always looking for a new ways to prepare them. This is how I discovered this Instant Pot Asparagus Soup. I had a lot of asparagus in the fridge and a little pesto left, what a nice combination of ingredients. I tried and I was not disappointed.
This rich and deliciously smooth Roasted Tomato Soup is loaded with fresh herbs and roasted tomato sweetness like none other. Served with beautifully toasted thyme bread, it's truly the best kind of comfort food. Your entire family, and their stomachs, are going to completely agree!
A no-fuss version! No transferring to ramekins, no nothing! Make everything into a ONE POT WONDER and serve. So easy. SO GOOD!
Nourishing and healthy it's the perfect soup for cold winter days. Nothing is better than a good lentil soup to warm us up.